Renewable energy solutions
structured and individual
A COMPETITIVE GREEN POWER SUPPLY
No-one is a better judge of your local conditions than you are. Together, we'll develop the best possible solution.
We'll tailor a competitive, forward-looking power supply strategy that takes your unique needs (volume and type of energy) into account. Our solutions include different elements such as battery storage, rooftop or ground-mounted PV systems and suitable energy management systems that give you more flexibility. If you need more green electricity than your on-site solution can supply, we'll integrate a PPA and supply you with additional power from one of our many solar parks or wind farms.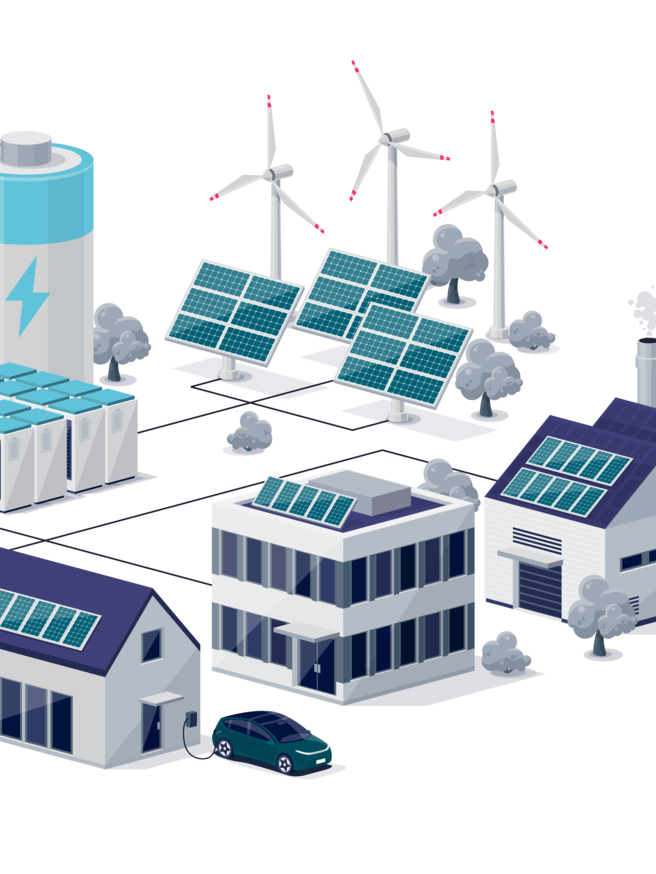 Get in Touch
You'd like to know more?
Please contact us. We look forward to meeting you!