Our onshore wind farms harness the power of the wind – an emissions-free source of energy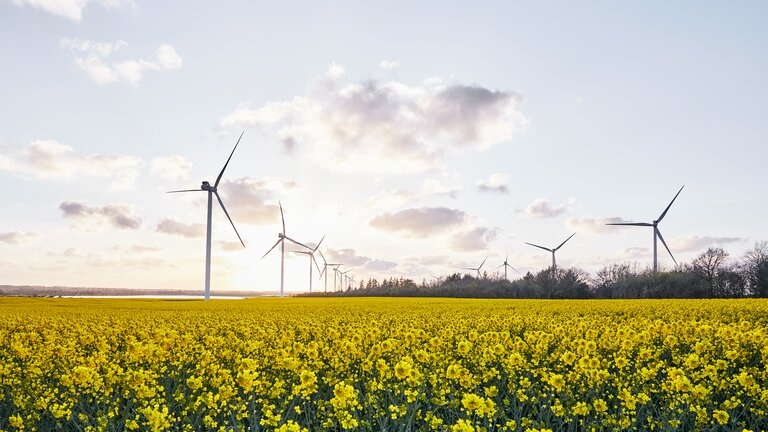 OUR WIND PORTFOLIO -

FACTS AND FIGURES
In recent years, the technology that harvests the power of the wind has become key in the renewables revolution. As a renewables powerhouse, we operate more than a hundred wind farms across Europe and offer our customers additional, innovative solutions for their energy needs.
with the power of wind
Generating electricity from wind power
Our wind farms harvest the kinetic energy of the wind and convert it into electrical energy. The wind rotates the rotor blades of the wind turbines, and the rotor blades transfer the rotational energy to a generator. This is located in the machine room behind the rotor blades. Wind turbines are generally installed in areas where wind conditions are strong yet consistent. The rotor blades are designed to harvest the maximum amount of energy from any wind speed. In doing so, they do not emit any greenhouse gases or pollute the environment. Wind power thus helps to protect our planet and prevent global warming.